Multimedia Photojournalist, Writer and Photo Editor
Susan Markisz is a multimedia photojournalist, writer and photo editor. She was a staff photographer and assistant photography editor for nine years for the United Nations Childrens Fund where she provided multimedia coverage of UNICEF and United Nations assignments. Her documentary humanitarian work in Latin America and the Caribbean, covering maternal and child health, education and child protection is a highlight of her career. She is currently working as a UNICEF photo editor, assisting with the redesign and implementation of the UNICEF digital asset management homepage. Last year she completed several photography and writing projects on the global incidence of pneumonia, an easily preventable disease, but one which claims the lives of more children worldwide than any other infection. Other projects include environmental pollution in Afghanistan, Bangladesh, India, Mongolia and Kenya. In 2016, she worked on several consultancies for UNICEF as a special projects photographer, and as a photo editor and technical and features writer on the subject of online sexual exploitation of children in Brazil, El Salvador, Madagascar and the Philippines, a global problem exacerbated by the lack of awareness of online safety, which predisposes children and adolescents to victimization. In 2015, she completed a consultancy for UNICEF as a features and technical writer on the refugee and migrant crisis in Western Europe. Her work was published on Mashable, BuzzFeed, unicef.org and medium.com.
As an editorial photographer, she has worked for The New York Times, The New York Daily News, CanWest Media, The National Post, The Cleveland Plain-Dealer, The Montreal Gazette, Edmonton Journal, NGOs and corporate clients. She spent three years as a contract photographer for the United Nations and UNICEF before accepting a position as a full-time staff photographer for UNICEF in 2005.
The National Press Photographers Association and the New York Press Photographers Association have frequently honored her for her work in photojournalism. In 1998, she was named Photographer of the Year by the New York Press Association, for her work for the Pulitzer Prize winning weekly Riverdale Press, where she discovered her love of community journalism.
Markisz was a contributing writer, editor and producer for the nationally acclaimed Digital Journalist (www.digitaljournalist.org), an online multimedia publication devoted to photojournalism, where she documented, in words and pictures, the challenges of being an independent photographer, as well as the anguish and compelling nature of some of her assignments. In 2001, she wrote and co-produced "Seeing the Horror, a multimedia presentation on the photographers who covered the terrorist attacks, which received a 2002 Online Journalism Award from Columbia University for excellence in writing. "Seeing the Horror" provided an important historical perspective of and by photojournalists who not only covered the tragedy but who were victims themselves. The presentation was also awarded an Honorable mention – for Multimedia – in the National Press Photographers Association Pictures of the Year. She has interviewed Picture Editors at The New York Times, Newsweek and The Star-Ledger, and renowned photographers Philip Jones Griffiths, Ami Vitale, Jay Maisel and Donna Ferrato about the state of photojournalism. Among her other notable contributions to The Digital Journalist was her 2003 interview with Bryan Whitman, Deputy Director of Defense for Public Affairs at the Pentagon, for her article "Putting the Media in Soldiers' Shoes," published in 2003.
 through  charter contributor to Behind the Viewfinder, an online journal about working in photojournalism. This was a blog format before the term had been coined and was one of the first, if not the first of its kind exploring the work of photographers in journalism.
Susan Markisz is a member of the New York Press Photographers Association, one of America's oldest press associations, serving as a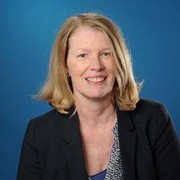 Board Trustee from 2001-2005 and as Secretary of the Executive Board from 2005-2015. She continues to be inspired by photographers who continue to work, often at their own peril and expense, on stories that are critical to understanding an increasingly volatile world, and continues to work toward a better appreciation of—and respect for—photographers and the passion that they bring to their work. In addition to editorial work, her personal and professional work on breast cancer has been widely exhibited and published, including the Congress of the United States, in 1993, in an exhibit titled "Healing Legacies." Her work is represented in the Permanent collections of the National Museum of Women in the Arts in Washington, DC, Museum of Art, Rhode Island school of Design, The Calgary Museum, Pfizer Pharmaceuticals, Bristol Meyers-Squibb, and other private and corporate collections.
Her goal in photojournalism is to bring sensitivity and compassion to her imagery and the accompanying narrative.